Class 5M
Our Trip to The Life Centre
What a fabulous day! We started the day at the Game On exhibition where we got to explore the last 50 years of computer gaming.
We then enjoyed a workshop where we explored sound! There were lots of 'wow' moments!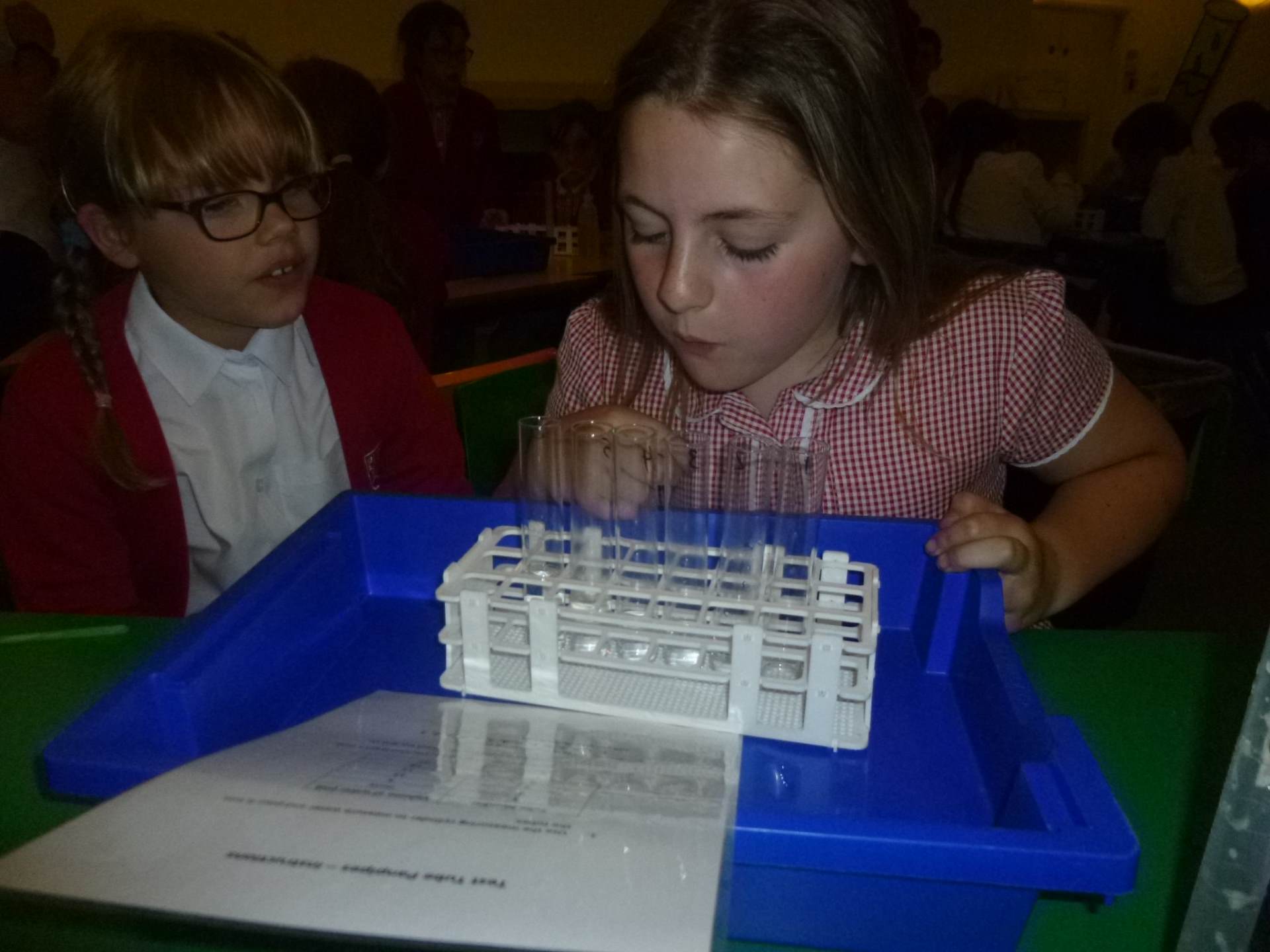 mes tables
Time yourself, can you do your times tables in less than 6 seconds?
https://mathsframe.co.uk/en/resources/resource/477/Multiplication-Tables-Check
Musical Playgrounds
On Thursday afternoons, we will be taking part with in musical activities outside in workshops led by Durham Music Service. This week was our first week and we had lots of fun clapping lots of rhythms.
Maths
We have been learning to tell the time to the nearest minute and converting between minutes, seconds and hours.
You may want to play this game at home!
https://mathsframe.co.uk/en/resources/resource/116/telling_the_time#
Just click the link and scroll down a little bit to find the game on the right of your screen.
Science
In Science, we have been learning about sound and how sound travels. We now know that sound travels through a medium. This medium could be a solid, liquid or gas. We had lots of fun making string telephones to demonstrate this.
Art
In Art, we are continuing our work on Monet. This week, we have recreated his work using four different types of media. We worked with pastels, crayons, pencils and felt tips.
Sounds are made by vibrations
Today in Science, we have been observing how vibrations make sounds. We watched as the grains of rice bounced around when the drum was hit. The skin of the drum vibrates and that is what makes the sound.
Art
In Art, we are learning about Claude Monet and his impressionist style.
Looking for invertebrates
We found out that invertebrates are animals that don't have a backbone. We went out onto the school grounds and used a classification key to identify invertebrates in our local area.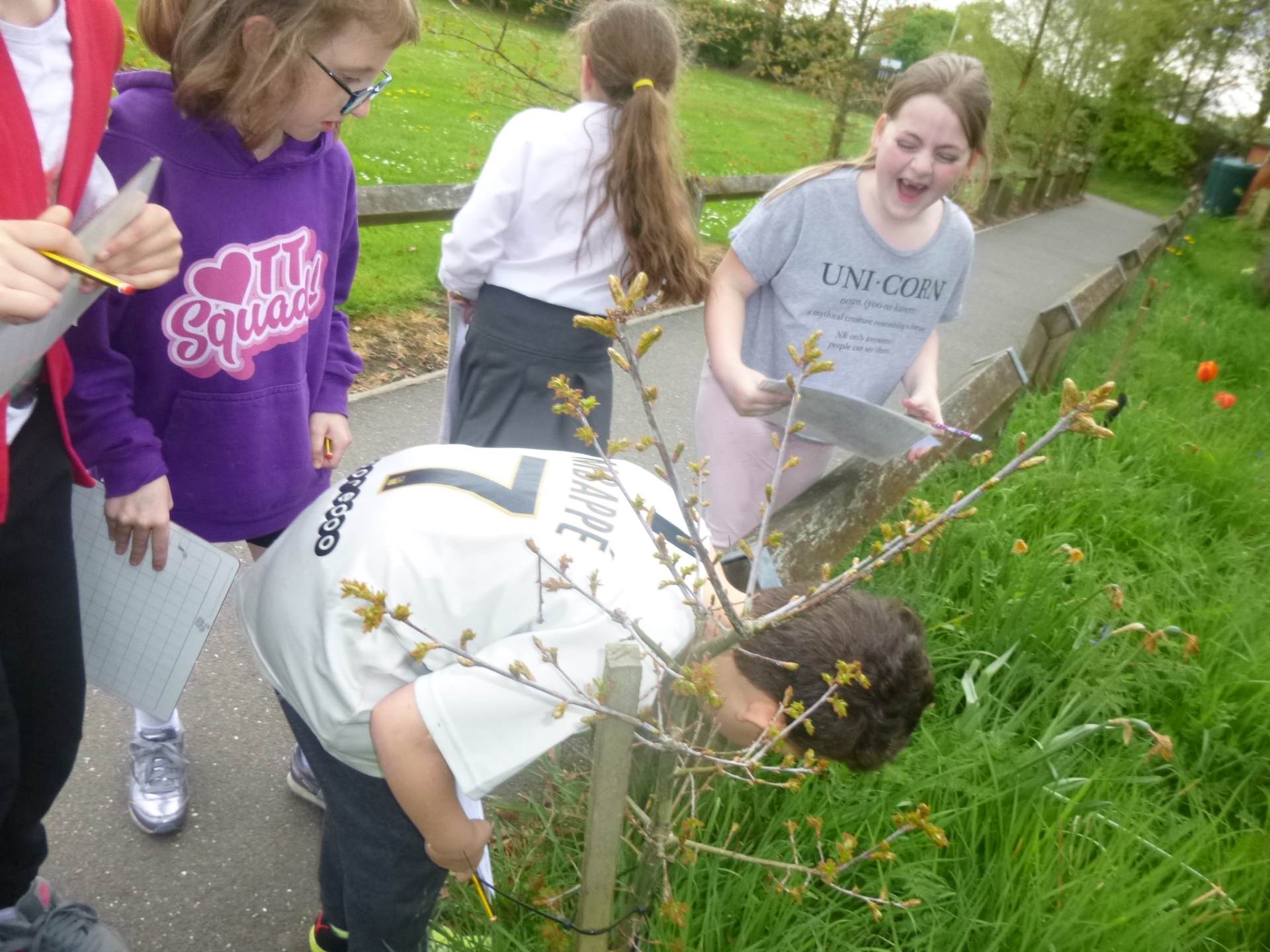 Egg Day
Linking to our work in DT and Science, we created some wonderful Thomas Edison eggs and night lights designed for children. This contributed to a fabulous display in the hall.
Science
In Science, we have been learning about States of Matter. We have identified solids, liquids and gases and have been learning about how materials can change state when they are heated or cooled.
Can you think of any examples that we haven't talked about in school yet?
RE
In RE we have been answering the big question, Why do Christians call the day Jesus died Good Friday?
We have retold the story of Holy Week and thought about the feelings of Jesus, Mary and his disciples throughout the story.
We have also thought about how Christians show their belief of the Easter events. We looked at services from our local Church to get some ideas.
We then thought about what we do to celebrate Easter with our families. Lots of us have an Easter lunch, eat Easter eggs and hot cross buns or have Easter egg hunts. We talked about the eggs being a symbol of new life.
Maths is Everywhere!
Thank you once again for your fantastic homework. You are all full of great ideas and I was delighted to see so many of you finding examples of when we use maths on a daily basis. There was lots of examples of maths at home, in the shops and on days out at the weekend!
World Book Day
We had a lovely day celebrating World Book Day in school. We brought in a book from home and drank hot chocolate in our PJ's.
We had a class competition to design a front cover for our class text this half term, The Caravan by Pie Corbett.
Boudicca Homework Project
I have been absolutely blown away by your homework. You've all done some fabulous research and produced some fantastic models, leaflets, posters and art work.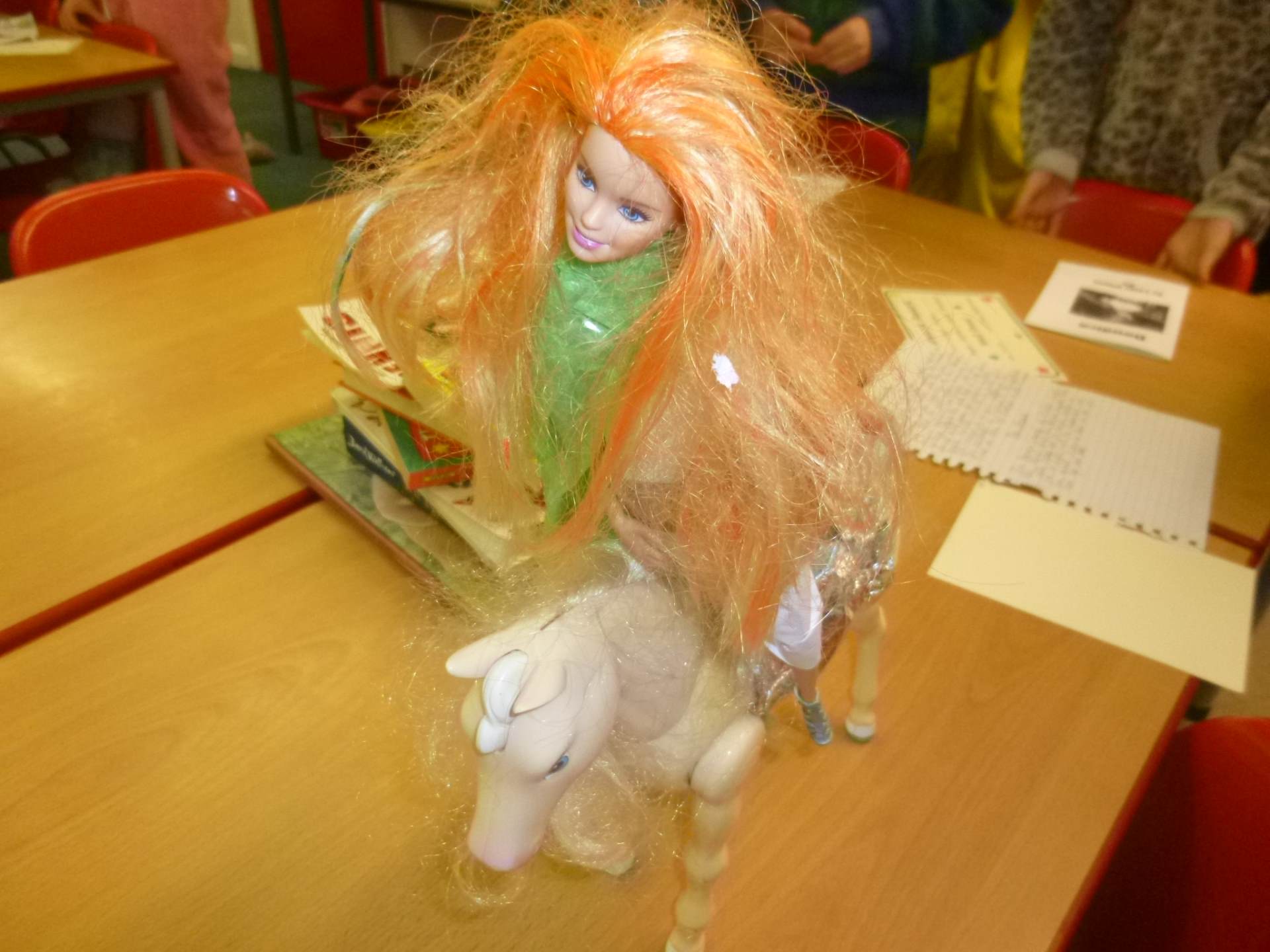 Times Tables
It's always important to keep learning your times tables facts. Here is a link for you to test yourself on your times tables facts at home.
https://www.cgpbooks.co.uk/info/times-table-tester?utm_source=CGP+News&utm_campaign=54d359ab95-1603-4620+Schools+Times+Table+Tester+2019-02&utm_medium=email&utm_term=0_6a059762a7-54d359ab95-191916113
English
In English, we have been enjoying basing our work on the story of Hercules. We have read the story and created a story board of the 12 labours. We have written some fabulous newspaper articles based around one of the labours which has made a lovely display in our classroom.
We have also started to punctuate direct speech and developed our understanding of characterisation.
Over the next few weeks, we will be drafting and writing our own quest story based on the structure of Hercules. I can't wait to read them, you are already coming up with some fantastic ideas!
Maths
In Maths, we have been learning the short written method for multiplication and division. We have been solving problems and developing our understanding further by explaining our thinking.
We have done lots of practical work using counters and place value charts and we have used pictorial representations to help us to show our understanding.
Circuits
This week, we have been learning about how electricity moves around a circuit. We used dominoes to represent electrons. We saw how the electrons do not go all the way around the circuit but knock the electron next to it.
Science
We have started our Electricity topic in Science for this half term. We will be learning about circuits, insulators and conductors and switches.
We have started our topic by thinking about electrical items and their uses. We used a diamond sorting activity to place them from most important (at the top) to least important (at the bottom).
We had some brilliant discussions about our reasons behind our decisions!
Take a look at our moving Christmas cards.
Times Tables
This year, we are working hard to learn our times tables.
Here are some ideas of how you can learn them at home too!
This website has some great songs, not only to help you learn your times tables, but also to get you being active too!
https://www.bbc.co.uk/sport/supermovers/42612499
This game is great for recalling times tables and division facts. They have lots of other games on this website too.
https://www.topmarks.co.uk/maths-games/hit-the-button
A quick link to the times tables race that we do in class.
http://www.primarymathstoolkit.co.uk/panelLauncher3.html?game=timesTableRace.html
Monday 10th December
Christmas activities are in full swing this week! We had a lovely time watching the Year 1 dress rehearsal this morning and we will be having our own dress rehearsals this week for our Carol Service. Our Carol Service will be in church next Tuesday afternoon. Please keep learning the words to our class song (and any speaking parts) at home this week.
Before the Christmas break, we will be writing up our own adventure stories based upon the work we have done on An Adventure at Sandy Cove. I look forward to reading your finished stories, they're looking great so far! In Art we will be designing and creating our own mosaic coaster and we will be creating moving Christmas cards in Design and Technology.
Roman Workshops by Durham University
On Wednesday 5th December, we enjoyed a visit from historians from Durham University. We took part in 3 workshops throughout the day. We made mosaics, we did some drama and we also handled some Roman objects.
What a fabulous day! I'm sure that we all found out some new facts about the Romans!
Chris Connaughton Visit
On Tuesday 4th December, we enjoyed a visit from author and story teller, Chris Connaughton. We spent the morning listening to a story called The Fire Bird and then we did some drama activities to give us some ideas for our writing.
Thank you to Madison, Liam and Niamh for letting me share their fantastic writing!
Levers and Linkages
In DT we have been developing our cutting, measuring and joining skills. Take a look at our mechanical systems!
Thursday 22nd November
This week in Maths we have been using the formal written method of subtraction.
We always encourage talking and sharing what we have been doing in class with your grown ups. How about trying some of these questions at home?
http://www.snappymaths.com/subtraction/writsub/resources/csub4digmrs1.pdf
Design and Technology
We are learning about lever and linkage mechanisms in Design and Technology. We have been exploring different lever and linkage mechanisms and using technical vocabulary to identify the different parts.
Maths
In Maths, we have been learning the formal written method of subtraction. We have worked practically and also used pictorial representations to develop our understanding.
Science
In Science, we have been learning about muscles. We created model versions of our muscles. We have written an explanation about how muscles work and we will be working scientifically over the next few weeks to investigate our muscles further.
Remembrance Week
What a fabulous start to the new half term!
We've had Tillytoo Tales in school this week, telling us some captivating stories from WW1. She brought in some real artefacts from WW1.
We also had a workshop from The Head of Steam, where we found out about the railways workers during WW1 from our local area. We visited our local church and each laid a red stone, to complete a lovely display outside of church. As we laid the stone, we reflected upon those who risked and sacrificed their lives during the war.
We also displayed our clay poppies outside for our grown ups to see. What a fantastic display it was! We had some lovely comments from your grown ups.
National Poetry Day
To celebrate National Poetry Day, we took part in the BBC Live Poetry lesson. We created some simile and metaphors about 'change' and then we created an alliteration sentence.
RE
In RE this week we have been learning about how God and the Bible guide Christians through their lives.
We started by creating a house with no instructions. We felt stressed and like we didn't know what to do. We were then a guide for our partner, guiding them around the room and giving them instructions. When we had some instructions we felt more relaxed and like we knew what we were doing.
Newsround
We have been watching Newsround in class.

Click the link to watch the latest news.
https://www.bbc.co.uk/newsround
Thursday 20th September 2018
Today we worked with Class 6B in Maths. They shared their learning on Roman Numerals. We had lots of fun learning about Roman Numerals with our partner, solving their problems and making the numbers using lollipop sticks!
There was lots of fantastic 'maths talk' going on in our pairs. We can't wait for them to visit our class again later in the year!
Click here for a link to a Youtube video about Roman Numerals
Challenge- Can you learn the actions?