Self-isolation and testing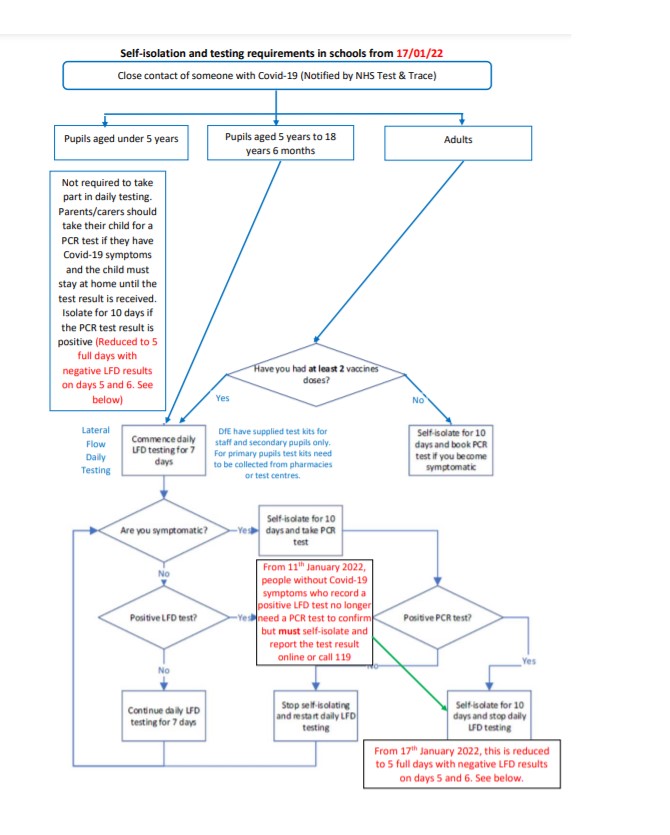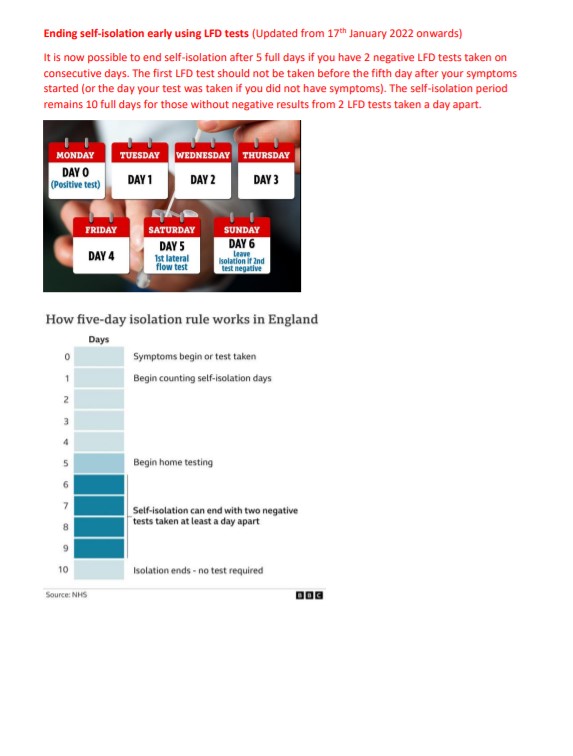 With effect from 16th August, fully vaccinated adults and children under 16, do not need to self-isolate if they are identified as a close contact or if someone in their household tests positive. They will need to isolate if they feel unwell with COVID-19 symptoms or have received a positive lateral flow test. In both of these cases, they should organise a PCR test as soon as possible.
Click here for more information on lateral flow and PCR tests and when to use which test.
To organise a PCR test, please visit https://www.gov.uk/get-coronavirus-test
If your child develops any of the key symptoms whilst here in school, we will contact you immediately and ask you to collect them and arrange for a test as soon as possible. While we are waiting for you to collect your child, they will be taken to a designated room with a member of staff who will stay with them until you arrive.
We would be grateful for you to let us know the outcome of any test.