Class 5S
Wednesday 5th December 2018 - Roman Day!
Today, we had a team from Durham University in school to deliver a Roman Day for the whole of Lower Key Stage 2! It's been a fantastic day full of looking at some real and replica Roman artefacts, making Mosaic designs and taking part in drama depicting the fall of the Roman Empire! The day really brought the children's history topic to life.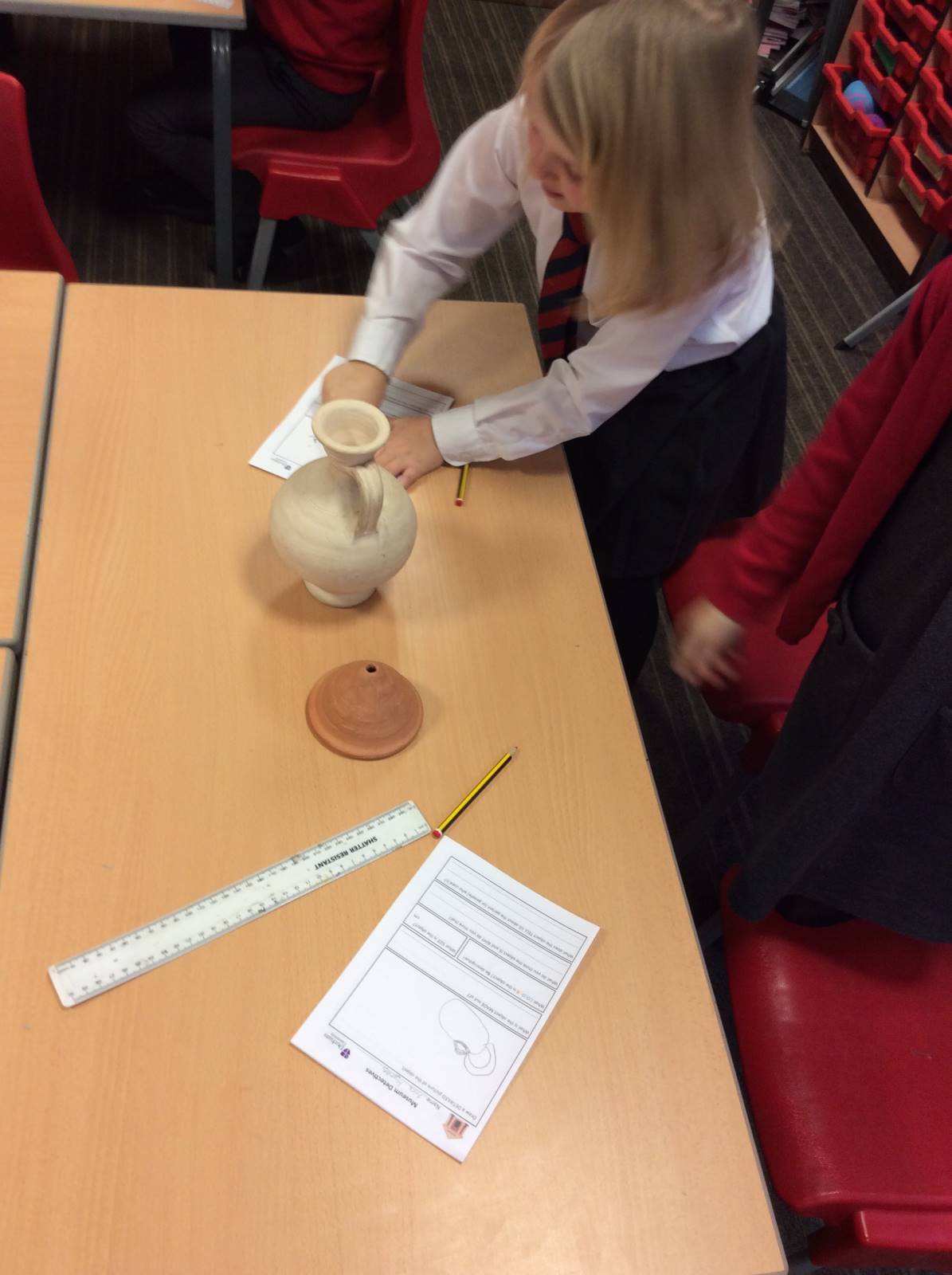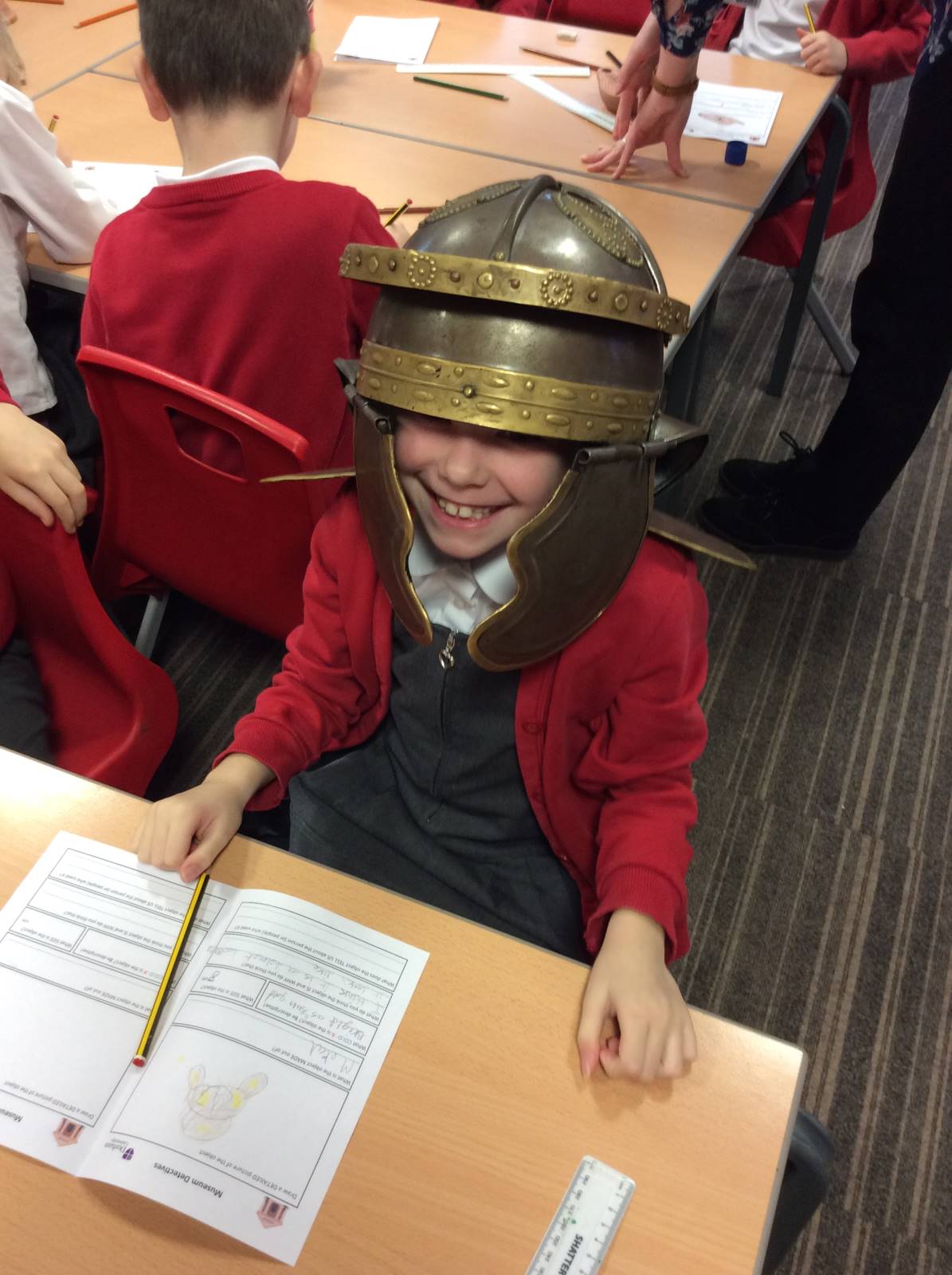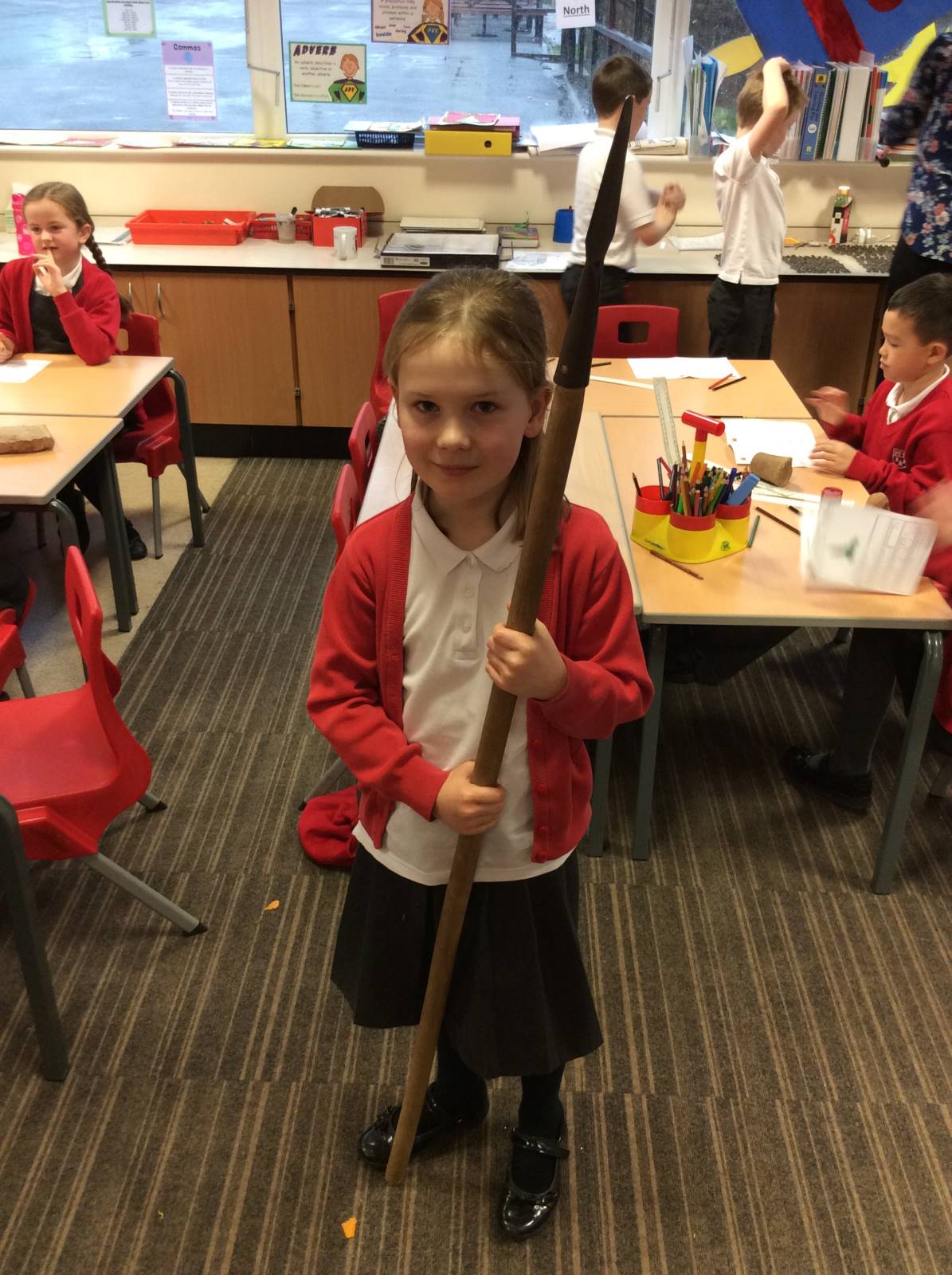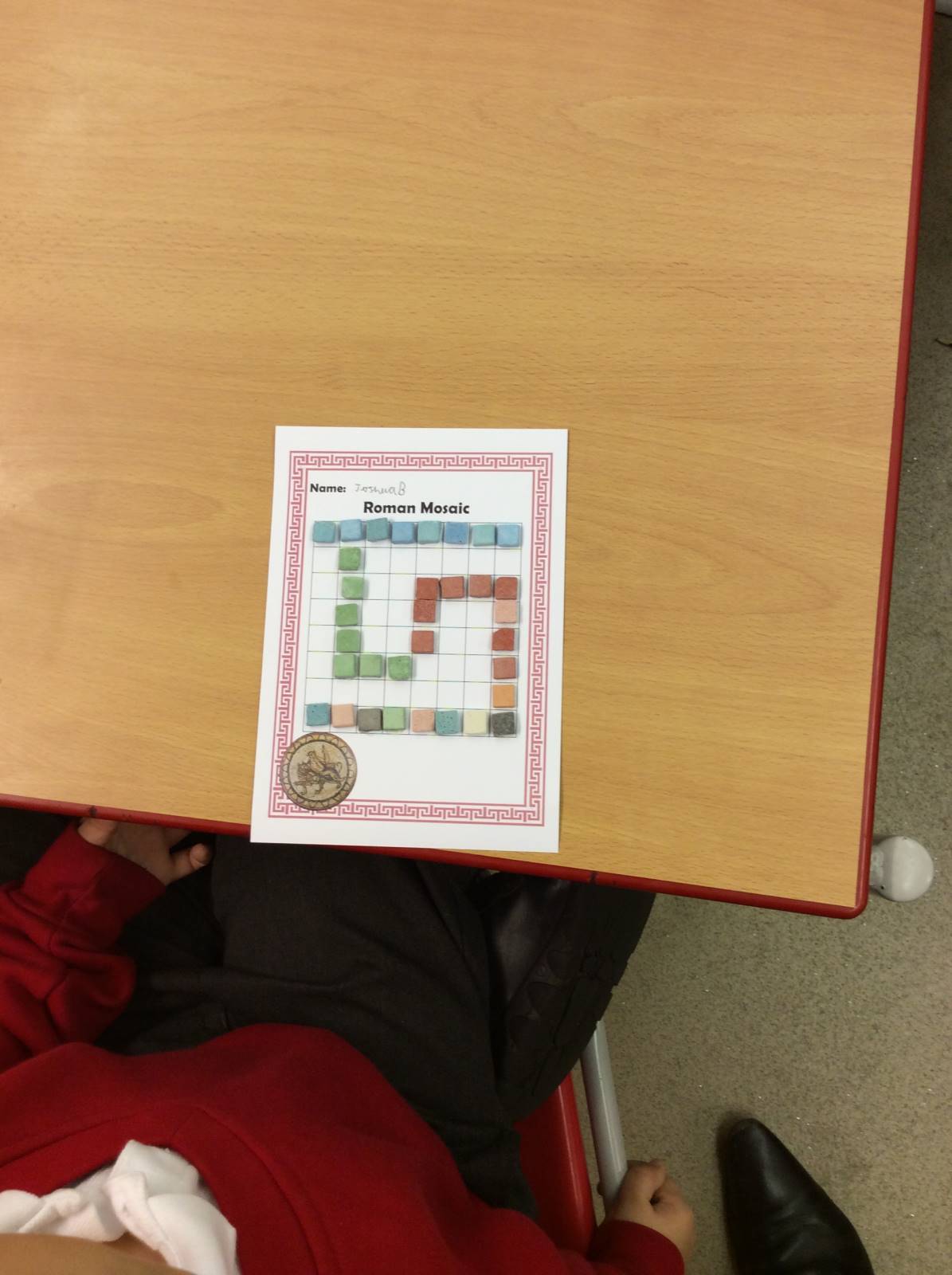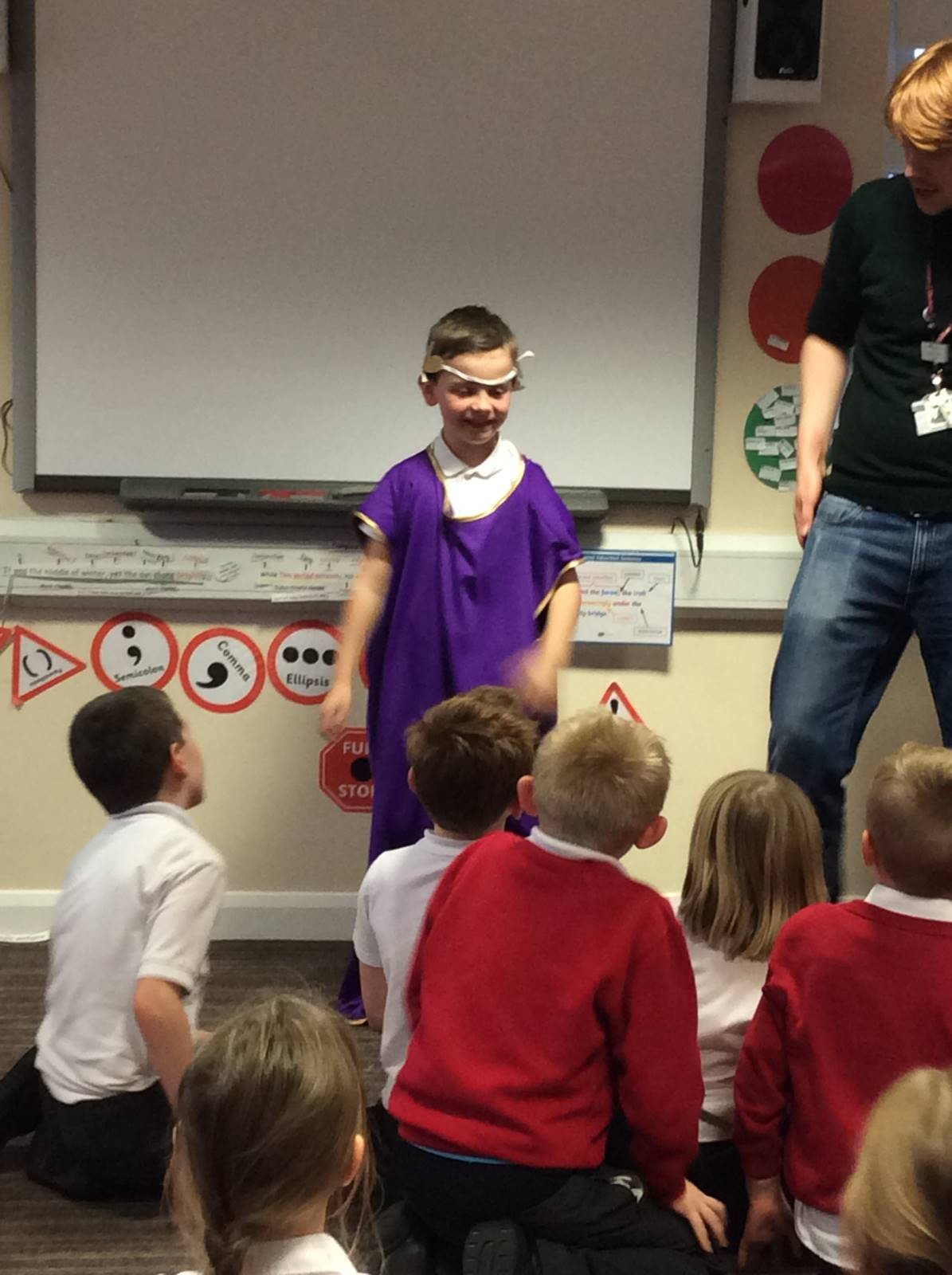 Tuesday 20th November 2018
The children are currently working on 'Adventure at Sandy Cove' by Pie Corbett. The children have been doing lots of work on describing villains and other characters, as well as setting description. We are working towards the children writing their own versions of 'Adventure at Sandy Cove', inspired by the existing one!
In Maths, we are continuing with our work on Addition, in particular the column method involving regrouping the 'Ones' and 'Tens' columns using Place Value counters, moving onto the written method.
In RE, we are continuing our work on what Christians can learn from the Creation Story whilst including some work on the Christmas story as we approach this special time of the year!
In Science we will be moving onto looking at the skeletons of animals and their muscles, as well as looking at human skeletons and naming some of the main bones, whilst understanding their functions in our bodies.
Our History work based around the Romans is continuing and I hope the children are very much looking forward to our Roman Day! Our Art work is linking to this work, focusing on Mosaics.
PE continues to be on a Thursday afternoon - children will need to bring their kit to change into in school at lunchtime.
Homework is due on Thursdays and spelling tests will also take place on Thursdays too.
Thursday 4th October 2018
Thursday 4th October was National Poetry Day! We enjoyed taking part in a Live Lesson with BBC Live Lessons featuring real life poets and a CBBC Presenter. We looked at similes, metaphors and alliteration! Schools from all over the country took part.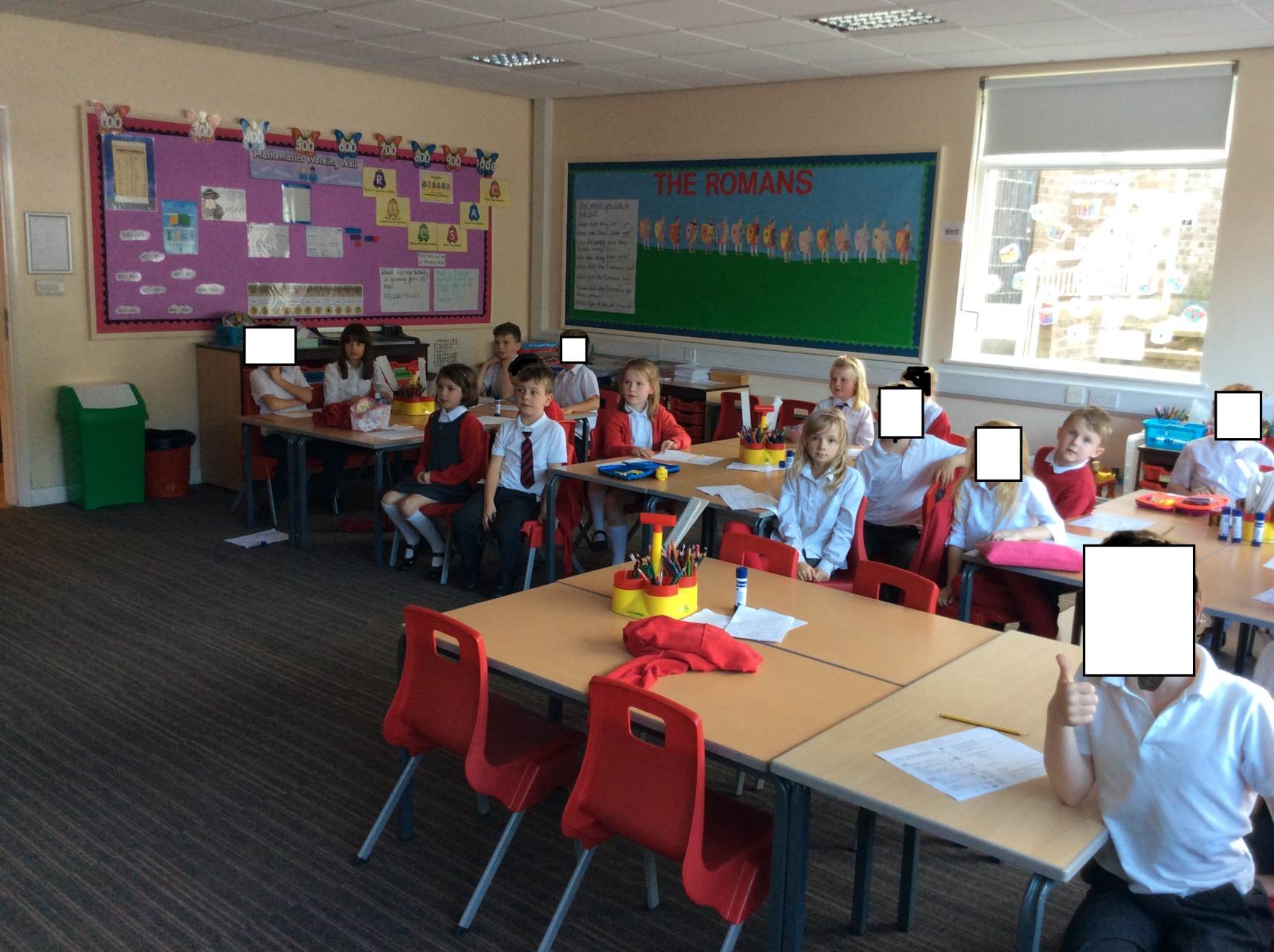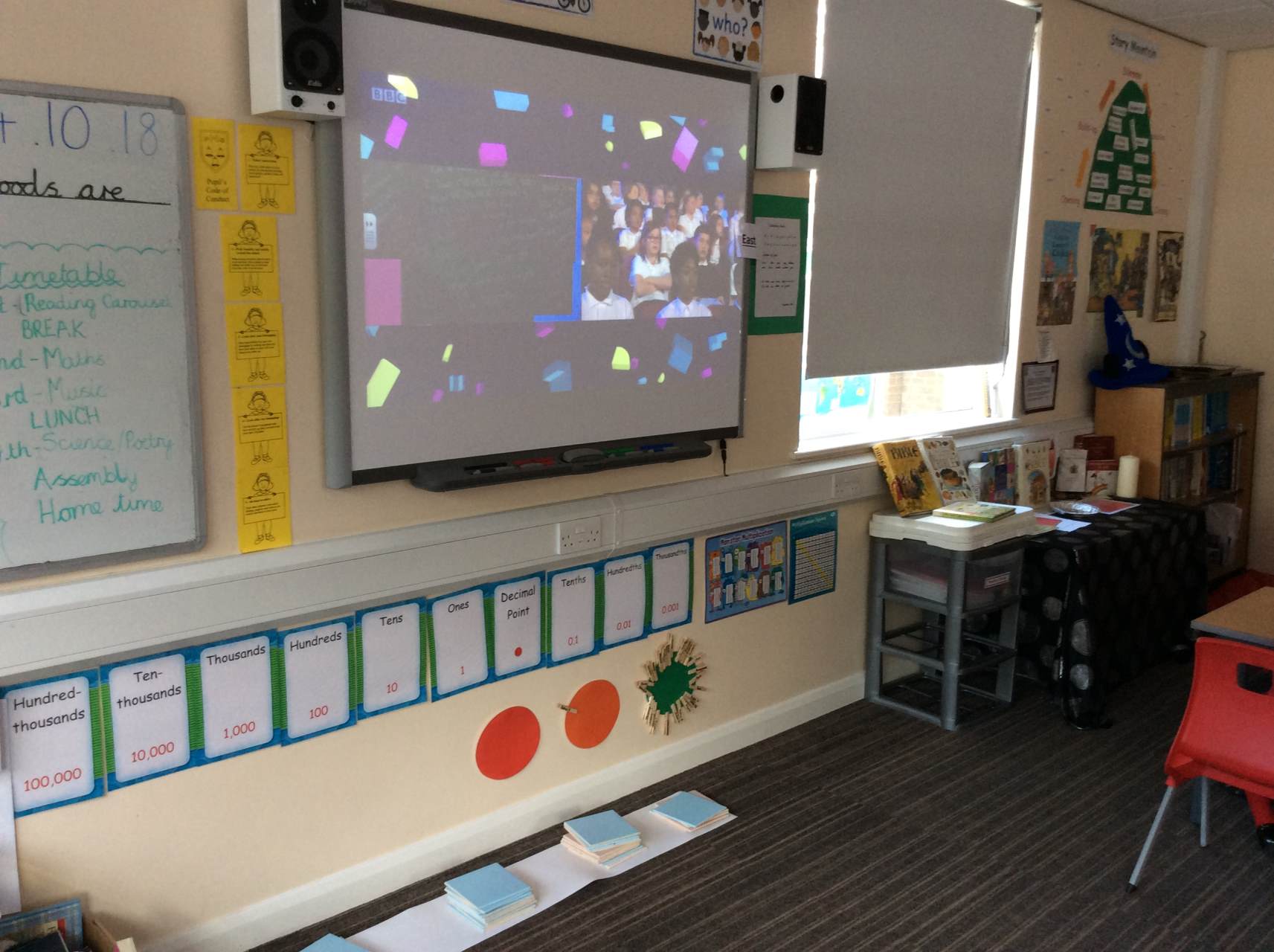 In English we are going to be continuing our poetry work on 'We plough the fields and scatter', looking at the key parts of Reciprocal Reading, running up to writing our own poem based on this.
In Maths, we are continuing our work on Number and Place Value.
In Science, we will be looking at what makes a balanced diet and looking at healthy meals.
In RE we will be continuing our work looking at what Christians learn from the Creation story and looking at the Christian value of 'Compassion'.
PE is Thursday afternoon with Mrs. Kirkley. Please bring kits in bags to change into just before lunchtime.
Homework is due for Thursday as normal and we'll also do our Spelling test then.
Also, here is the Lower Key Stage 2 Curriculum Newsletter:
/docs/LKS2_Curriculum_Newsletter_HT1.pdf